Ervin Charles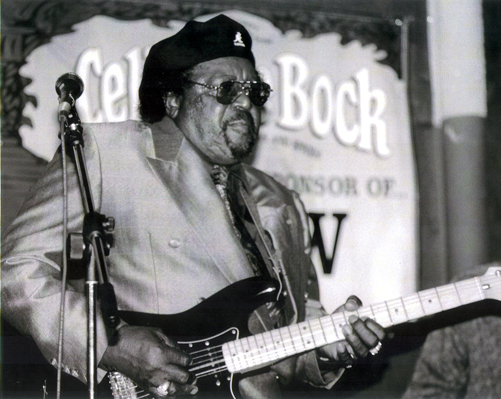 Photo Courtesy - Clay Shorkey
Ervin Charles was born January 3, 1932 in Port Barre, Louisiana. He went to work at an early age, cutting sugar cane and working alongside his stepfather in a lumberyard. In his spare time he taught himself how to play the guitar.

In his late teens he moved to Beaumont, where he met Long John Hunter when the two were working together at a box factory. "I give Ervin full credit for being the guy who made me want to play music," Hunter has said. After Charles taught Hunter how to play, the two began to perform together in the Hollywood Bearcats.

Known for their signature tune, "Two Trains Running," the Bearcats became fixtures on the Beaumont blues scene, playing bills with such figures as Johnny and Edgar Winter, Bobby Bland, B.B. King, Freddie King, and Joe Simon. Among the many other musicians that Charles influenced during this period were Lonnie Brooks, Barbara Lynn, and Katie Webster, but although many of his protégés went on to long careers in music, he himself stopped playing professionally in the 1950s to go into the trucking business.

He returned to performing in 1995, and Lone Star Shootout , which featured Charles playing alongside Hunter, Brooks, and Philip Walker, was nominated for two W.C. Handy awards. Ervin Charles died in Houston on April 1, 2000, at the age of 68.